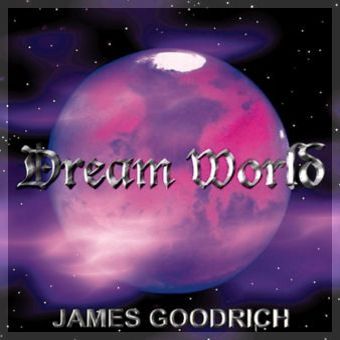 © 1998 James Goodrich
Making the CD, Dream World, has been a dream come true for me .
It's taken me quite a bit of time to establish exactly what my style was, but the result is something that I think is somewhat unique. Dream World features some new age genre synthesizer songs that are backed by some kicking drum beats. My background in percussion has let me put a little bit of rock into new age that you donít see with many other artists. There are also exclusive piano songs on this CD. These are reflections of my feelings expressed through music, and I can only hope that these songs can help others experience the emotions that Iím trying to convey.
The theme of Dream World is intentionally left ambiguous. This is a collection of songs about human emotions and visions of personal attainment. Through my own dreams of what lies ahead in my life, I hope others can turn these songs into their own adventure.